Fathers' Rights Attorney in Queen Anne's County
Advocating on Behalf of Fathers and Their Children in Maryland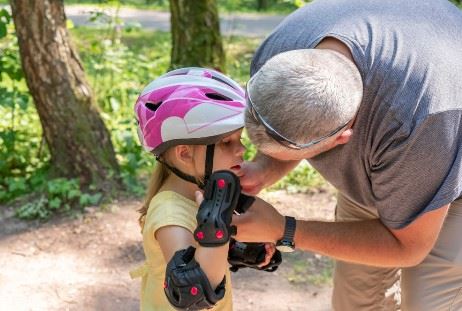 Whether you wish to establish or challenge paternity or you are fighting for child custody or visitation rights, a fathers' rights attorney can provide the guidance and support you need to obtain the best possible results. At Matthew Penick Law, our Queen Anne's County fathers' rights attorney has more than a decade of legal experience and understands the delicate nature of such cases. You can rely on our team to provide the representation you need during this difficult time.
Reach out to our law office today at (410) 618-0863 to set up a free initial consultation.
What Rights Do I Have as a Father?
In the past, fathers seeking child custody generally faced a bit of an uphill battle. Mothers were often seen as primary caregivers and, as such, received custodial guardianship. Although this presumption does not exist in today's society and family courts must base custody decisions on the best interests of the children, it is still ingrained in our consciousness and may impact a judge's decision. If you are a father who is seeking sole or joint custody, you must be prepared for the bias you may face.
Father Visitation Rights
Fathers have a right to visitation under most circumstances. However, there are some things that may limit these rights, or may result in them being terminated altogether if the judge believes the father is unfit or poses a real danger to the children:
Proof of domestic violence
Proof of abuse
Proof of neglect
If you were falsely accused of such allegations, it is crucial to hire an attorney who can provide a strong legal defense and protect your rights as a parent.
Additionally, if the children's mother receives primary custody, you will be responsible for child support. An experienced fathers' rights attorney will ensure you are not obligated to pay more than is fair and appropriate for your circumstances.
How a Father's Rights Attorney Can Help You
Issues pertaining to child custody, paternity, and visitation are incredibly sensitive and require the attention of a knowledgeable legal professional. At Matthew Penick Law in Queen Anne's County, our fathers' rights attorney has more than 10 years of legal experience and is committed to providing personalized attention for every client. We know the obstacles you may face and can help you overcome them and protect your rights as a parent. Whether you wish to establish paternity or you are vying for child custody in a divorce case, you can trust that our team will guide you every step of the way.
Call our law office today at (410) 618-0863 to set up an initial free consultation and discuss the details of your case with our knowledgeable fathers' rights attorney.
WHY CHOOSE MATTHEW PENICK LAW?
Easy & Quick Communication & Free Initial Consultations

Competent Legal Representation in the Community

Outstanding Legal & Negotiating Skills

Personalized, Client-Centered Approach
The Opinions That Matter Most
Hear What Our Clients Have to Say
- Bryan S.

- Former Client