Property Division Attorney in Queen Anne's County
Providing the Representation You Need to Protect Your Assets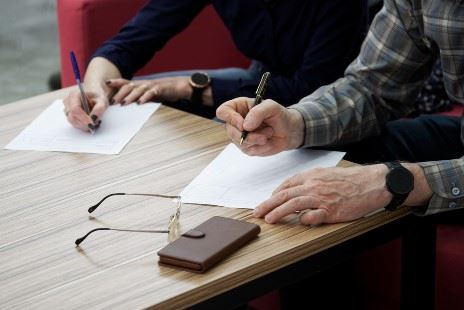 Part of the divorce process involves dividing assets and property and, unfortunately, the situation can get incredibly heated and contentious. After all, you worked hard to achieve what you have in life and you do not want to lose any of your separate property. At Matthew Penick Law in Queen Anne's County, our knowledgeable family law attorney has been providing exceptional legal advice for those going through the divorce process for more than a decade. You can rely on our team to help you safeguard your assets.
Take the first step toward protecting your marital property today and contact Matthew Penick Law at (410) 618-0863 to arrange a free consultation.
How Does Maryland Divide Property and Assets?
Maryland is an equitable distribution. Unlike community property states, which divide assets as equally as possible, equitable distribution states split assets and property as fairly as possible. In this context, fair does not necessarily mean equal, so one spouse may end up with a larger share of assets, depending on the circumstances.
Marital property is defined as any property you or your spouse acquired during the marriage. It excludes gifts, inheritances from a third party, or property that was acquired before the marriage took place, which are all considered separate property. If you and your spouse have a prenuptial or postnuptial agreement that defines marital or separate property in different terms, however, it will be enforced in court unless a judge deems that it is invalid.
When dividing marital property, a judge will examine several factors:
The length of the marriage
What each spouse contributed to the household
When and how certain assets were obtained
The financial circumstances of each spouse
If either spouse committed any acts of marital misconduct that contributed to the divorce
The health, age, and mental condition of each spouse
If either spouse was awarded the marital home or alimony
Any other factors the judge deems pertinent to the case
If your spouse wasted marital assets in anticipation of the divorce, the judge may award you a larger sum of marital assets to make up for the wasted assets if you can prove that wasteful dissipation occurred. Our experienced attorney can guide you through this challenging process.
Schedule a Free Consultation with Our Experienced Divorce Attorney Today!
If you are getting a divorce, your marital property will end up on the chopping block and It is important to protect any items that should not be subject to division. At Matthew Penick Law in Queen Anne's County, our knowledgeable divorce attorney has more than a decade of experience and is committed to helping clients navigate some of the difficult situations they will ever face. You can rely on us to ensure you receive the best possible results for your divorce case.
Get started on protecting your assets and property by reach out to our law office at (410) 618-0863 to set up a free consultation.
WHY CHOOSE MATTHEW PENICK LAW?
Easy & Quick Communication & Free Initial Consultations

Competent Legal Representation in the Community

Outstanding Legal & Negotiating Skills

Personalized, Client-Centered Approach
The Opinions That Matter Most
Hear What Our Clients Have to Say
- Bryan S.

- Former Client