Post-Divorce Modifications in Queen Anne's County
Modify the Terms of Your Divorce to Accommodate Life's Changes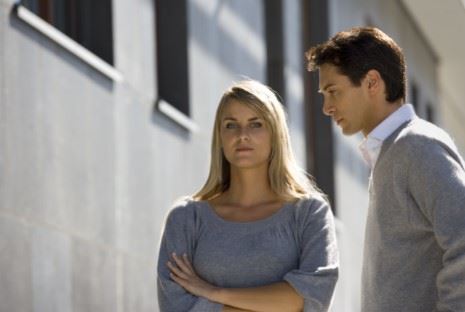 While the terms of your divorce decree might have been suitable when they were initially created, life constantly goes through changes and it would be impractical to assume your divorce decree should not change with it. If your life underwent significant changes and you need to request a modification of your child custody order, child support order, or spousal support order, the team at Matthew Penick Law in Queen Anne's County can provide the legal representation you need to obtain it.
Reach out to our law office today at (410) 618-0863 to request a free initial consultation to discuss the details of your case and learn more about your legal options.
What You Should Know About Post-Divorce Modifications
Family courts understand that life is ever-evolving and that modifications are sometimes necessary for ensuring certain court orders are still practical and in the best interests of the children. That said, it is highly unlikely a judge will grant a request to modify property and asset division, unless you are able to prove that fraud somehow impacted the initial order.
Here is what you need to know about post-divorce modifications:
Child custody: If your situation or your co-parent's situation changed substantially, you may be able to obtain a modification to your child custody arrangement. For example, if one parent plans to move, making it difficult to comply with the custody order, a judge may grant a modification. If the child's needs changed, the current living situation is unsafe, or the custodial parent's work schedule changed, these are all valid examples of circumstances in which a judge may also grant a modification.
Child support: A person's financial situation can change at any time. If a parent involuntarily becomes unemployed or takes a pay cut, a modification may be necessary. If the paying parent has more children from a new relationship, a judge may also grant a modification under these circumstances to ensure he or she can provide for them.
Spousal support: If you or your former spouse's situation changes significantly, you may obtain a modification to your spousal support order. For example, if you or your spouse involuntarily lost a job or developed a condition that prevents gainful employment, the spousal support order may be reduced to accommodate this drastic change.
You do not necessarily have to go through litigation if you and your former spouse can agree to a modification. However, you will need the court's approval to ensure it is enforceable.
Discuss Your Modification Case with Our Knowledgeable Family Law Attorney
If you need to request a modification to the terms of your divorce, the team at Matthew Penick Law in Queen Anne's County will guide you through the process. Your divorce decree is not set in stone and you can rely on us to ensure it changes as the years go on. Backed by more than a decade of experience and a history of successful results and satisfied clients, you can trust that your case will be in good hands with us.
Contact our law office today at (410) 618-0863 to set up a consultation with our trusted family law attorney.
WHY CHOOSE MATTHEW PENICK LAW?
Easy & Quick Communication & Free Initial Consultations

Competent Legal Representation in the Community

Outstanding Legal & Negotiating Skills

Personalized, Client-Centered Approach
The Opinions That Matter Most
Hear What Our Clients Have to Say
- Bryan S.

- Former Client